Configuration

Compatible

price

price
Quick summary myPOS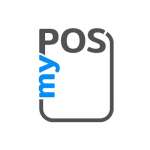 myPOS has put several assets in its offer, but is this enough to seduce the French and entrepreneurs? The service is offered as a competitor to a full-fledged bank,and not for the mobile payment terminal.
You will be able to withdraw cash and transfers with the VISA Business card that will be delivered to you.
An individual IBAN is available in each currency.
It is mandatory to have a bank account at home to take advantage of their services, unlike the competition. However, this allows for an advantage: the money raised can be immediately spent with the VISA card that will be delivered.
Payment terminals are equipped with a SIM card and can be used anywhere.
The whole thing is managed without commitment. However, we must be vigilant about pricing.
myPOS is a different solution from what the competition offers. It is a device that allows you to be paid everywhere, all over Europe. Associate pro account, no commitment, SIM card and VISA bank card included.
The '
The most:
SIM card included,
INCLUDEd VISA card,
Bank account with IBAN in several currencies,
Works all over Europe,
Several TPEs to choose from.
The least:
Mandatory bank account,
SEPA transfer fee at 3 euros per transfer.
The various MyPOS TPe: Combo and Mini
myPOS offers several electronic payment terminals to its customers. We'll find classic devices like myPOS Go, myPOS Mini, myPOS Mini Ice and myPOS Combo. They also have two smart devices that are the myPOS Smart and the myPOS Smart N5. The latter two are available for a myPOS price of 349 euros.
In this myPOS comparison, we will look at myPOS Combo and myPOS Mini.
Combo
The myPOS Combo is one of the most popular models of the brand. He's self-sufficient. It doesn't need a phone or tablet to work, quite the contrary.
When we first had it in our hands, we found it surprisingly heavy. It is equipped with a printer which explains its weight. It's very convenient to manage the receipts and give them to customers.
The myPOS Combo can be used anywhere in Europe thanks to its 3G connection, but it is possible to use it as a fixed point of sale, in a store, using the Wi-Fi connection.
Because of its mobility, the myPOS Combo has a strong point: it is compatible with several bank cards (contactless payment, contact payment and payment with the magnetic stripe). We find the classics VISA, MasterCard, Maestro and American Express (which the Maxi Smile does not accept). It is possible to have China Union Pay and JCB, an Asian card. It is thought that this payment terminal will be very interesting for professionals who receive foreign customers, such as catering or transport (taxis). The customer has the choice to pay by credit card, but also by smartphone or his smartwatch. The payment terminal is compatible with Apple Pay, Google Pay and Samsung Pay.
Additional services are available such as Top-up refills, tips and pre-approvals. To impress your customers, personalized receipts are possible with the myPOS Combo.
The price of the myPOS Combo is 249 euros. It is guaranteed for a year, there is no commitment, it is included with the professional account, there is an IBAN, assistance by phone, email or chat is free and the consultation of the dashboard is free. The transaction fee is similar to SumUp: about 1.75%. These rates vary from country to country and the activity you do.
The '
The most:
Without commitment,
Autonomous, integrated SIM card, possible use throughout Europe,
Wide compatibility with bank cards, including foreign cards,
Opportunity to have additional services.
The least:
Relatively heavy device,
Commission varies by industry,
Requirement to have a professional bank account at home.
Mini
The myPOS Mini is the brand's other interesting product. It may be suitable for a large number of entrepreneurs who are independent and small businesses.
The creation of this product was made with the aim of meeting essential but simple business needs. Two colours are available,namely black and white. Its weight, relatively light, weighs only 165g. It makes it an easy-to-carry payment terminal all over Europe. We appreciate environmentally friendly design with eco-friendly materials.
Customers will be able to pay in two ways: classic by inserting the card into the slot provided for this purpose, and without contact. The use of the phone is accepted by the cheap myPOS Mini.
As with all myPOS products, you will have a multi-currency account. For each currency, you will have an independent IBAN. Finally, there is the VISA Business card which is always present.
All cards in the Combo product are supported, with visa, VISA Electron, V-Pay, MasterCard, Maestro, American Express, Union Pay, JCB, Bancontact… iDEAL, Apple Pay, Google Pay and Samsung Pay are part of the adventure.
Despite its tiny size, it is still a high-performance device that can have complementary services such as tip management, pre-authorizations, payment requests, operator management and private label giftcards. .
The commission fee is 1.75%on average. They may vary depending on the job you are in and the country you are in.
The HT price of myPOS is 129 euros.
The '
The most:
Totally independent,
Compact, easy to carry on,
2 colors available,
VISA Business card delivered,
Great compatibility of bank cards.
The least:
Variable commission fees,
Relatively high purchase price.
MyPOS box content
Both terminals have similar boxes.
Inside the box of the TPE myPOS Combo, we find:
The myPOS Combo payment terminal,
The myPOS SIM Data Card,
The sector adapter that plugs into a land outlet,
The visa Business bank (which is pretty, all black!).
The box of the myPOS Mini will include:
The myPOS Mini payment terminal in black or white,
The myPOS SIM Data Card,
The sector adapter which is a micro-USB cable that can connect to an external battery, to a computer, very convenient for travel and travel,
The VISA Business bank card.
Depending on your needs, the box can be added to accessories that you should buy in addition, such as the multiple charging station and silicone cases.
Payment methods authorized by myPOS
myPOS is one of the few players in the payment terminal market (with iZettle)to accept as many bank cards. It's a real added value to the service.
In concrete terms, we will find all the traditional banking services we use in France like VISA and MasterCard. Some French users will be able to pay with their VISA Electron card and the V pay. On the MasterCard side, the Maestro offer is well considered by these stand-alone payment terminals.
The great strength of myPOS is to offer a cashing solution that is compatible with merchants who travel everywhere or who receive foreign customers. The American Express bank card is well accepted for Americans. The China Union Pay card is available for Chinese, JCB for Japanese, iDEAL for the Netherlands and Bancontact for Belgians.
In addition to these bank cards, it is possible to pay from a smartphone equipped with an NFC chip and its registered card. We think of Apple Pay, Google Pay and Samsung Pay. Among these solutions, it is also possible to pay with your smartwatch, with ease.
Rates: fixed and affordable transaction fees
This part is very important to you. She's going to give you some important details.
There is no billing, neither monthly nor annual, for the opening of an account or the holding of a payment terminal of this company, whose head office is based in England.
Some information about the rates you can find on this page:
A SEPA transfer costs 3 euros,
Receiving SMS notifications costs €0.10 per notification (excluding your carrier's possible extra costs),
A request to cancel a payment or make a refund costs 10 euros,
Withdrawals of less than 500 euros involve a myPOS levy of 3.75 euros,
Withdrawals of more than 500 euros involve a myPOS levy of 4 euros. In addition to 10,000 euros, additional costs are added.
Regarding commission rates, these are presented at 1.75%. In France, we did not have a different rate. However, depending on your industry, this rate may vary. We do not know what trades are impacted.
Mobile app management
The myPOS Mobile app is different from other players like iZettle and SumUp. This application is very interesting. It is complete and efficient.
With this software that installs on a smartphone or tablet (the myPOS app is compatible with Android and iOS), you may as well manage your professional bank account and your payment terminal.
By installing it on your smartphone, you have a powerful tool that fits in your pocket. The interface is not the most intuitive, but it has the merit of being quite practical. For business leaders who travel a lot and need a payment solution anywhere, myPOS will be perfect for them.
The dashboard is a flexible interface. Everyone can decide to set it up as they wish. Shortcuts are available to access specific menus with one click, such as requesting payment or managing all the payment terminals you have.
Transfers are made easily and without complications. With one click, you can choose the recipient, put the money and send the money. The only downside is the amount taken for the completion of a SEPA transfer…
Payment terminals are sometimes taken away by several people at the same time. How do I know who made what cash? Quite simply, via the app. You will know exactly who left, with which TPE and you will have a complete history. A stolen TPE? Don't worry, you can remotely disable the device so it doesn't be reused.
Some customers cannot move in physics. But you need a payment? Instead of making a transfer that involves adding a new beneficiary, why not opt for the virtual payment you can make from your smartphone? It's simple, it's fast, it's fluid… What more could you ask for?
The application may not be as ergonomic as one would like, but it has an important merit: it has complete functions that can manage a large part of a company's financial flows.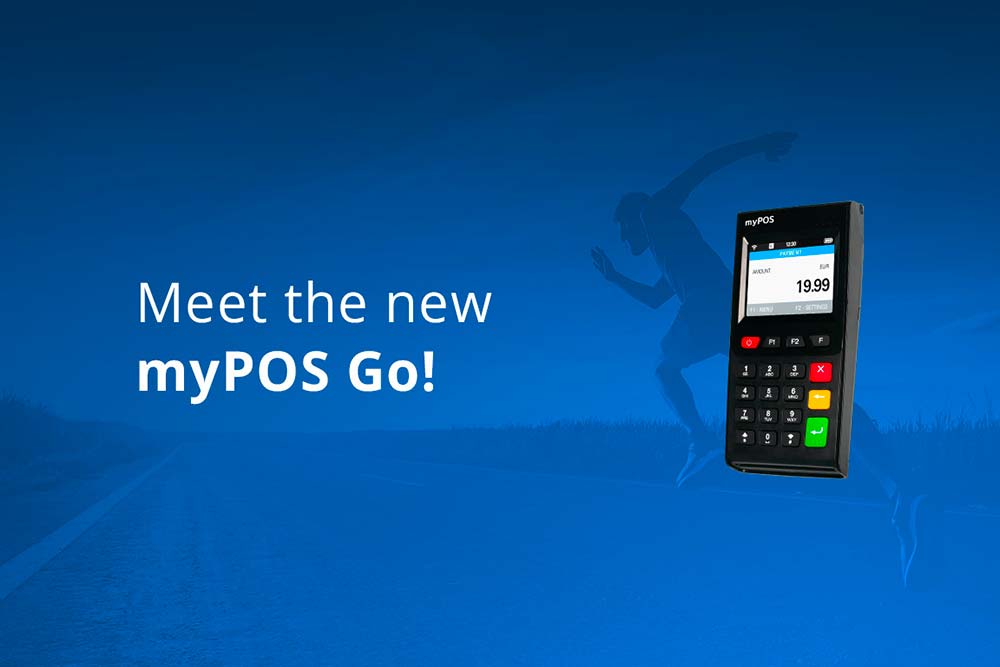 How do you get your money back?
The recovery of money with myPOS results from a different process. The TPE is automatically linked to a professional bank account that is subscribed when the TPE is purchased. Thus, the money raised goes directly to this account.
Nevertheless, a problem arises for the French: some organizations such as URSAFF or taxes may require certain obligations such as obtaining a French IBAN. In this case, it is best to open a French account and make a transfer from myPOS to that account. This implies the sum of 3 euros with each transfer…
How do I order the myPOS Payment terminal?
The order for the myPOS electronic payment terminal is longer than the competition. There are three major steps to get started.
You have to open an account from the website and insert all the requested information (traditional data such as company information, business owner, expected turnover, etc. A code will arrive by SMS.
The second step is identity verification. This is a video interview that will last 5 minutes. This interview is mandatory in order to fight fraud since the terminal can be used throughout Europe. Why don't competitors like Smile and Pay offer it? Simply because their terminal is not available abroad.
Finally, the third step will take place after a period of 8 hours, to receive confirmation of myPOS to trigger the continuation of the procedures, including the sending of documents.
At the end of these steps, the myPOS credit card reader can be ordered.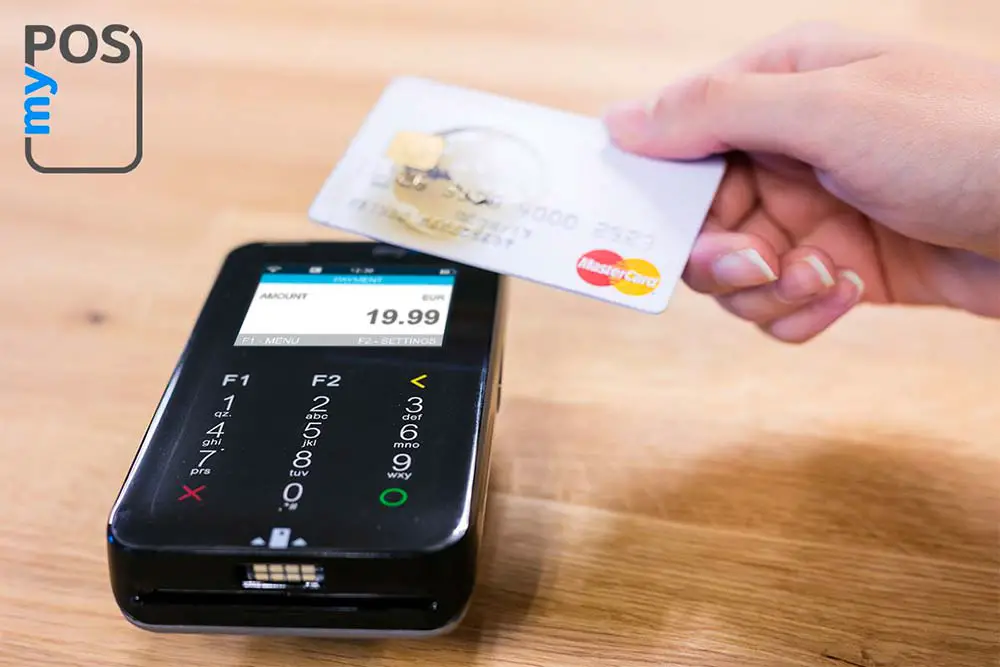 MyPOS customer service
Again, it is different from other structures. myPOS is a company based in several capital cities and makes shops available to customers. They can come and test the product and exchange with the salespeople. Paris should have its own soon.
Customer service is available by phone and email.
How do I set up your myPOS payment terminal?
For the Combo version, you have to turn on the payment terminal and go to Settings, "check the latest updates". When this step is completed, you can insert the SIM card into the reserved location. When restarting the device, go to "Parameters," "Change the connection mode" and choose "SIM card." And the device is ready to receive payments.
For the Mini version, you have to follow these same steps.
For which type of myPOS business is best suited?
As you may expect, myPOS is strictly reserved for a specific audience. It is recommended for professionals working in two countries, such as doctors, taxis and nurses. Companies that often change countries may also be interested in this service, as currency management is convenient!
Can a company that travels very little be interested in this service? yes. We think of companies that are going to have several employees and want to manage everything with a masterful hand.
For companies that want to modernize their coffers, this is not the most suitable device. Indeed, it is incompatible with current cash software!
Conclusion: myPOS review
myPOS is an interesting solution and totally different from what we are used to seeing in the competition. With your bank account, it is easy to manage cash receipts, because the money is immediate.
We have not talked about it, but cheque cashing is not possible. This offer can be interesting for many companies, but not for everyone.
The myPOS Combo and myPOS Mini may be suitable for the French market. But beware: the cost to purchase is relatively high. You have to calculate according to your needs and the imperatives. Offers like SumUp, Smile and Pay and iZettle may be more suitable for you.