In recent years, a new type of mobile payment terminal has emerged on the market. They are compact, simple, cheap and well-performing devices. They are full of advantages and are perfect for micro-entrepreneurs as well as small physical shops. The goal of this bank card reader is to be able to cash in easily and simply.
But with players like iZettle and SumUp, what's the best mobile payment terminal? Smile and Pay arrived with an overflowing ambition: to dethrone iZettle and SumUp to impose their solution on French territory.
It's time to present our comparison after completing the various tests of mobile payment terminals.
Our selection criteria for establishing our comparative study
In France, the most widely used means of payment is the species, especially in daily purchases. However, it is not the only one. There's the credit card.
With the emergence of contactless payment, small merchants are no longer against the use of the bank card for small sums. Thanks to these TPEs, sellers will be even more motivated to accept these small transactions.
The comparative study of the EpTs will be carried out several different axes such as the price of the device, the ergonomics of the mobile application, the use of the TPE without the phone and without being connected to a Wi-Fi network, the configuration of the mobile payment terminal and the audience targeted by this payment terminal.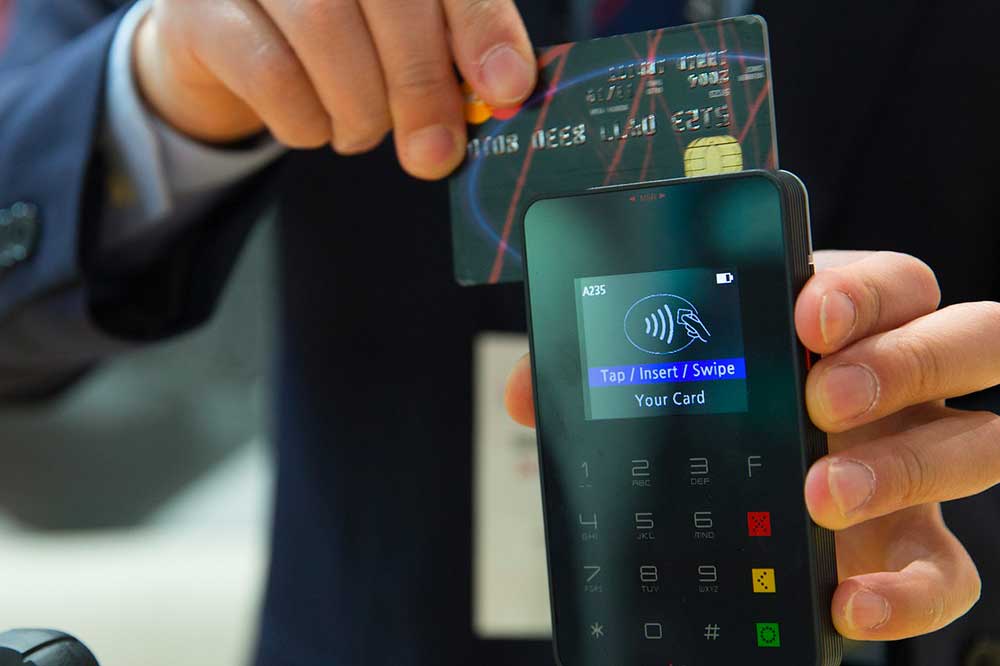 How do you compare the different payment terminals?
A good mobile payment terminal comparison can only be used if there has been a testing phase, which we do. We spent several weeks testing the various payment terminals we'll be talking about in this comparison (iZettle Reader 2, SumUp Air, SumUp 3G, MaxiSmile and PocketSmile).
These tests are carried out in real conditions. Several partners accompany us and share their feelings. We were able to rub shoulders with taxi drivers, small bakeries, entrepreneurs who work at home, craftsmen, freelancers…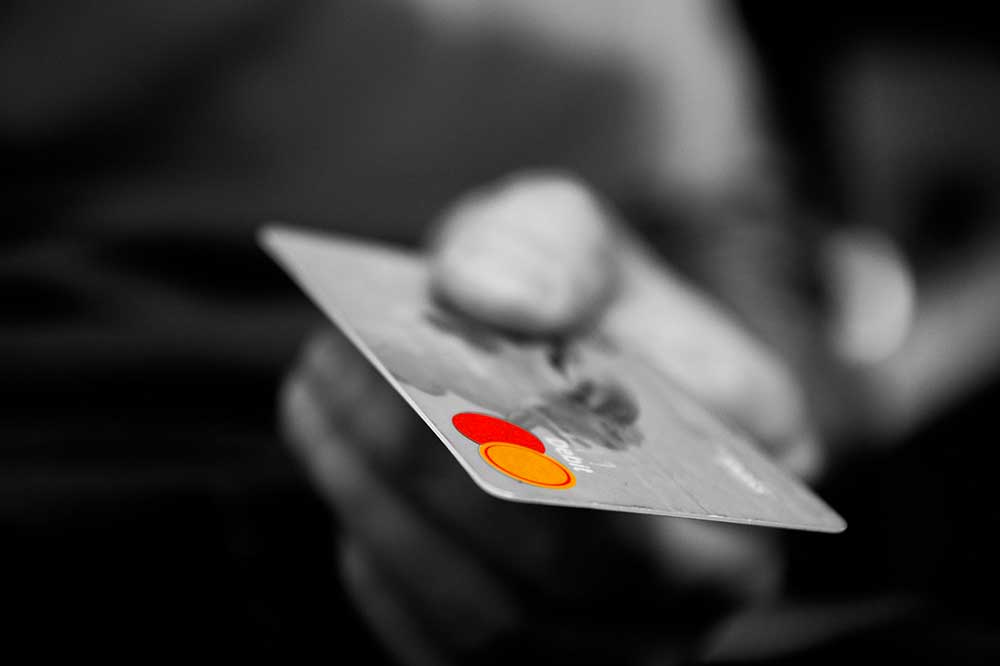 How do I choose your mobile payment terminal?
The choice of mobile payment terminal is made according to your needs. To know them, you have to ask yourself and find the right answers:
Are you nomadic or sedentary?
Do you have a smartphone as a work tool or do you use yourown?
Does your job require a cash register? Can a simple bank card reader be enough? Can receipts be digital? Do you need a printer to edit them?
What do you think an app should bring for a bank card reader?
What's your budget?
What is the commission rate you will accept?
It is not easy to list all the questions, because some of them are specific to the trade. It's up to you to create your own list.
TOP 3 for the best mobile payment terminal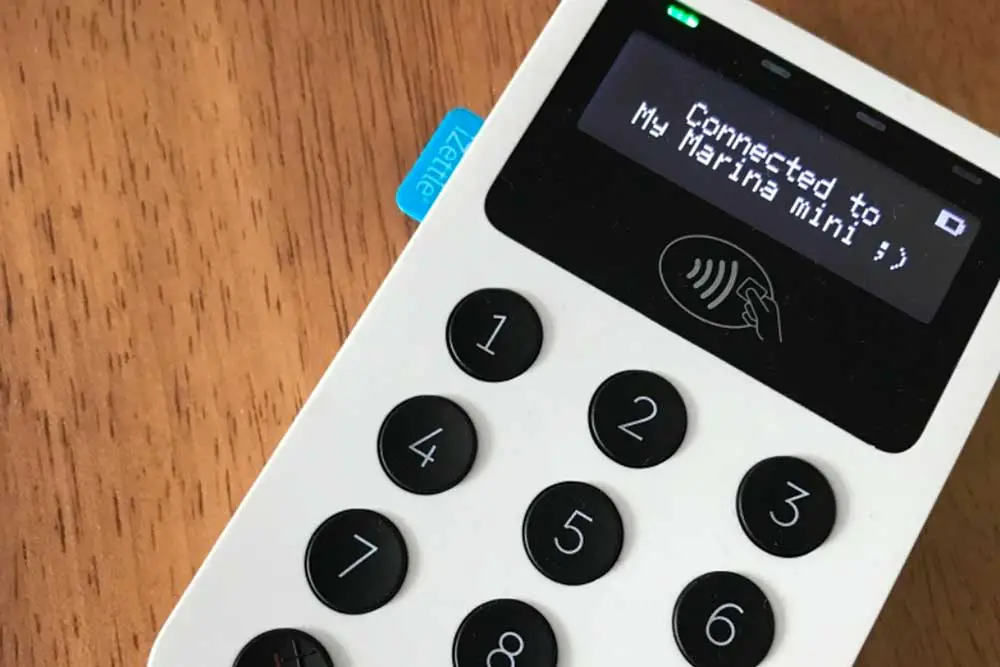 iZettle: the rolls of mobile payment terminals
iZettle is definitely one of our favorites in our mobile payment terminal notice. It is an effective and effective element. He's got it all. In 2019, it is more than 9 years old which makes it a market leader. At the time of the launch, the company took a long time to seduce. Then, a few years ago, a well-known company in the digital banking world became interested in it and bought it back. This is Paypal.
Today, only one mobile payment terminal is on the market: the iZettle Reader 2. It is a small device, very compact and accepts all means of payment by credit card (bank card with a chip and PIN, contactless payment and payment with a magnetic stripe). You can also pay with your smartwatch (compatible with Apple Pay and Google Pay).
Major banking operators such as MasterCard, VISA and American Express are accepted by this credit card reader.
During our payment terminal test, we quickly realized that the battery life was more than good. It easily holds its 8 hours during the day. For our part, we did not have a battery failure during a day's work. On the other hand, it must be recharged the day before for the next day.
Efficiency also lies for the seller's customer. This one, in the age of social networks and instantaneousness no longer likes to wait too long. Everything has to go fast, very fast. That's why iZettle achieves the immense feat of accepting a payment in 5 seconds (the competition requires about 10 seconds of attention). The ignition of the device takes only 2 seconds and it can be turned off between two relatively spaced payments.
This device has a one-year warranty.
In terms of commission and fees, it's very simple: iZettle does not have a subscription, nora monthly fee. It's not free though. In each transaction, 1.75 will be returned to iZettle at the time of payment.
When cashing in, the money goes to an account that does not belong to iZettle. This account is overseen by the Swedish Financial Supervisory Authority. Then, from your customer space (on the web version, not yet available on the mobile app), you will be able to manage the frequency of payment of money to your bank account.
iZettle's mobile app is certainly the best on the market. At the same time complete and efficient, it has everything to satisfy the sellers and offer them a durable and reliable solution.
Benefits of iZettle
Beautiful design,
Compatible with all traditional bank cards,
Accepts American Express payments,
Easy setup,
Quick response time,
Good autonomy for a day's work,
No commitment,
No monthly fees
Ergonomic and complete application.
Cons of the iZettle solution
The TPE is not autonomous, the presence of a smartphone is mandatory
The web version is more complete than the mobile app,
No cashing in is possible when you are abroad.
Conclusion
iZettle is one of our favorite solutions that are available on the market. It is complete, the product is beautiful and the TPE is efficient. Everything is put together to obtain a reliable and functional cashing solution.
where
iZettle: read our full test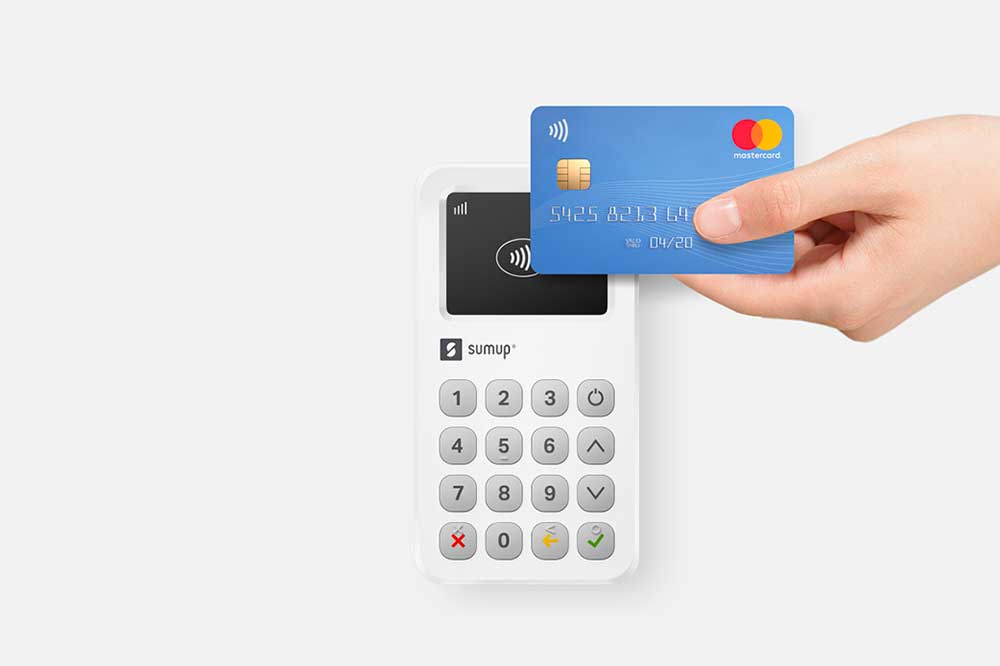 SumUp: a great alternative to iZettle
SumUp is another very interesting solution. It meets several needs and will satisfy many companies.
The company's head office is based in the UK and was launched in 2011.
SumUp is a company that is present in more than 30 countries to date, confirming tremendous growth. The company offers two payment terminals, SumUp Air and SumUp 3G. Both solutions are efficient and accept different bank cards.
The SumUp Air is a case that requires the presence of a smartphone to function properly. The mobile app on the phone will connect to the case, thanks to the Bluetooth connection. You can cash in from the app safely. Besides, the SumUp mobile app is well designed. Without being exceptional, it allows to meet main needs.
Unlike iZettle, SumUp seeks to distinguish itself from the competition by being more complete. It will be possible to use the payment terminal as part of the Point of Sale, a solution proposed by SumUp that effectively manages all its accounting, its product catalog, employee management, discount codes. It's a particularly comprehensive app that finds its place on an iPad or tablet like this.
To make it a complete checkout tool, you can opt for a printer that edits paper receipts. It is an additional product that will have to be invested in thereafter. If you don't see the use, receipts can be sent by email or SMS without any difficulty.
The SumUp 3G is, for its part, equipped with a SIM card that makes the TPE fully autonomous. You don't have to use the smartphone to cash in, everything is done like a traditional payment terminal.
All bank cards are accepted and payment on contact with the chip and PIN code, as well as contactless payment are well supported.
The commission rate levied by SumUp is 1.75. This is the same rate as for iZettle. The case costs only 39 euros and can be found, depending on the offers, at 19 euros.
Pros and cons
Benefits of SumUp
Two cases available
Fully autonomous SumUP 3G
Payments with chip and PIN and contactless payment accepted
No commitment
No monthly fees
Commission of 1.75 for each transaction
Correct application
Accessible payment terminal price
The downsides of the SumUp solution
An unhelpful menu (sponsorship of friends)
Incomplete application in relation to the My Account space on the website
No cashing possible abroad
Conclusion
SumUp is a company that offers two effective solutions. SumUp Air and SumUp 3G are attractive payment terminals that will suit a broad target of entrepreneurs.
With an affordable price, it is a prime competitor for iZettle.
where
SumUp: read our full test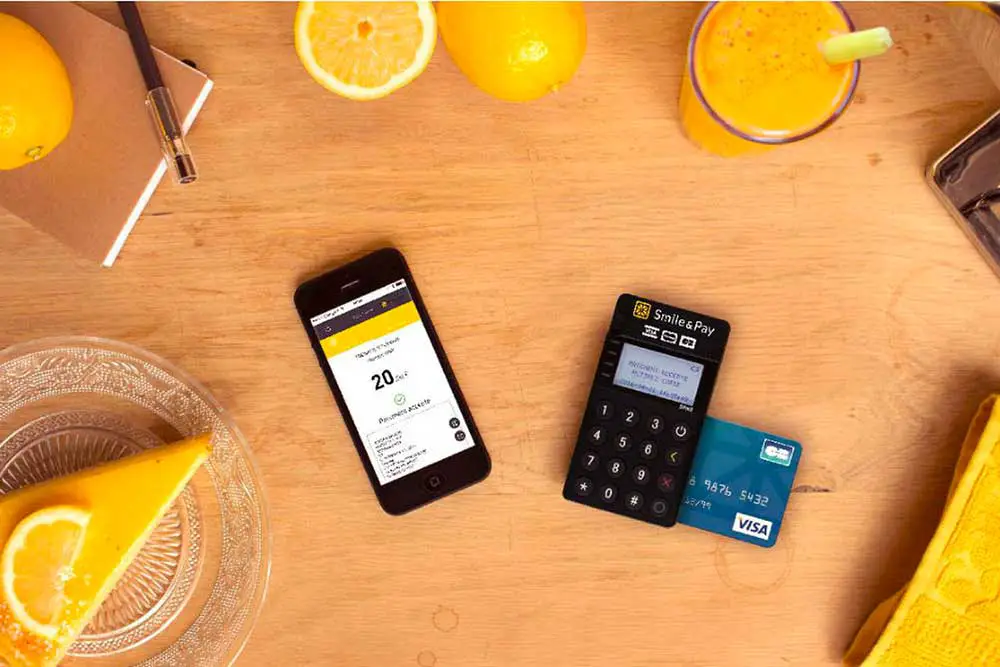 Smile and Pay: 100 French
Smile and Pay is not a solution like any other: it is 100 French. It is a company based in Paris that launched in 2015. Its objective was to compete directly with iZettle and SumUp by offering a different offer.
The main distinction is at the level of the commission rate. Two offers are available: basic and premium. The basic offer commission rate starts at 2HT and can drop to 1.2HT with each payment, while the competition has a fixed rate of 1.75 per transaction.
With such a financial package, Smile and Pay is not a solution that will suit everyone. To profit from it and to reap economic benefits, it is important to generate a particularly large turnover. To find out, there is a CA simulator on the official website to find out more. If you have a monthly turnover of less than 3300 euros, Smile and Pay is not necessarily the best offer. On the other hand, from 3400 euros per month,the commission rate rises to 1.73. It is less than the other solutions, so it is a good plan. They will need to be contacted in order to have an attractive commission rate. Indeed, as soon as the 10,000-euro level is reached, bank offers can be more interesting. That's when you have to switch to Smile and Pay's Premium offering, which will offer a bespoke service.
Two mobile payment terminals are available: the PocketSmile and the MaxiSmile. The first works with the smartphone through a mobile app and a Bluetooth connection, while the second is perfectly suited for use with a SIM card. It is fully autonomous and fully meets the needs of nomads working all over France. It is not possible to cash in abroad with this TPE.
The cost of the PocketSmile is 79 euros and the MaxiSmile costs 299 euros.
On the other hand, there is no subscription. Only the commission is deducted at the time of making the payment to your bank account.
Pros and cons
Benefits of Smile and Pay
100 French
2 offers including one, fully tailor-made
2 payment terminals, including a smartphone-enabled version
No commitment
Declining commission rate
The downsides of The Smile and Pay solution
Significant cost of purchasing mobile payment terminal
Only accepts French payments
Conclusion
Smile and Pay is a great alternative for people with a turnover of at least €3400 every month. Under this figure, it is difficult to find a real interest in this service, because iZettle and SumUp offer fixed rates at 1.75.
Nevertheless, Smile and Pay is French, the SAV is French and of good quality.
where
Smile and pay: read our full test
Is the mobile security level up to scratch?
Payment terminals have everything to be secured. The communication exchanges between the case and the banks are encrypted and fully secured thanks to the implementation of strict and efficient protocols.
All mobile applications are well studied and designed from a security point of view.
The money is stored in fully secured bank accounts. The payment can be scheduled daily to receive the funds in your professional bank account quickly.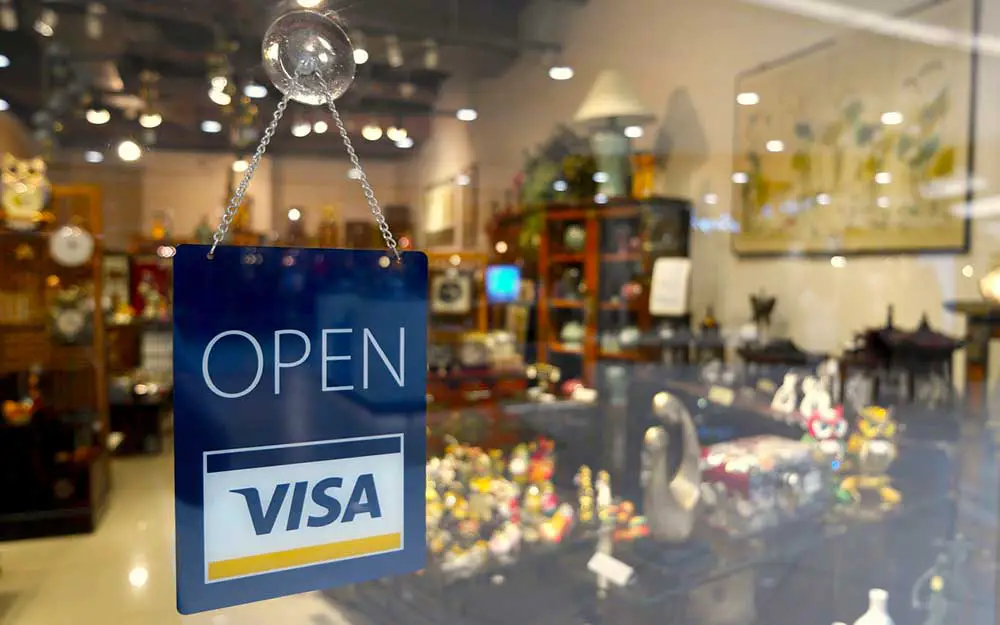 The benefits of the mobile payment terminal
One of the main advantages is certainly mobility. The phone is one of the work tools you have every day. It serves us to communicate with other collaborators, but that is not all. You can also write emails, watch videos, put the GPS. They are complete and offer alternatives to the tools that are used separately.
The mobile payment terminal is interesting because there is no commitment. It is a fee-free formula, unlike traditional banks. Depending on the solution you take, there will be a commission whose rate may vary.
It is an alternative in the age of time. It is modern and entirely digital. You don't have to have paper anymore! With small TPEs, it is a significant gain of space, especially for professions that often move.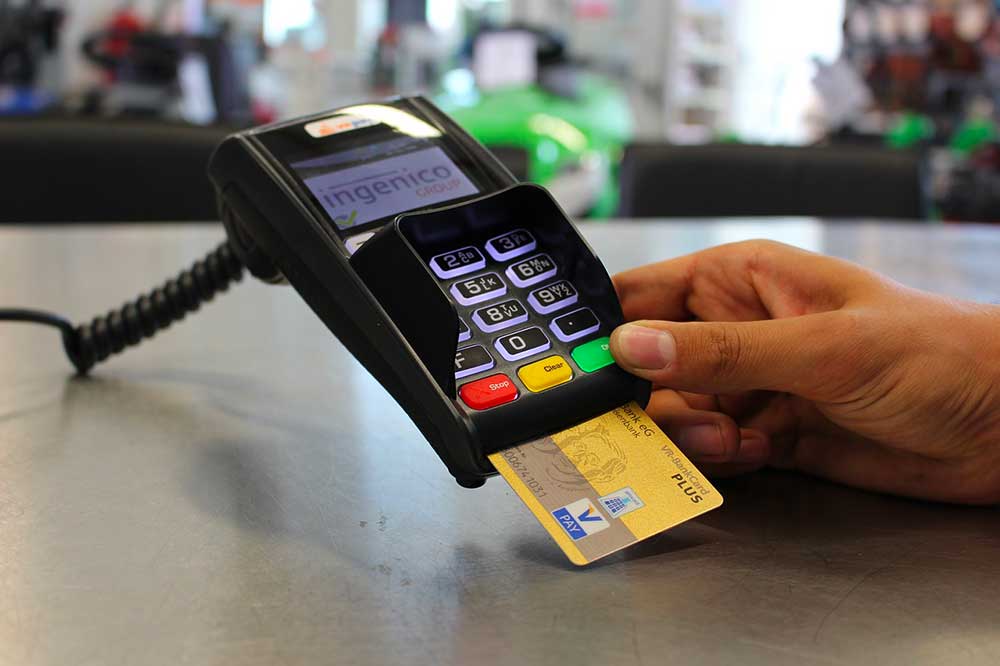 Benefits to the consumer/customer
The consumer will enjoy a well-finished product and will even be curious about the product in question.
The time to get a response from the bank is much faster. Indeed, iZettle is one of the fastest solutions on the market with a waiting time of even not even 5 seconds.
Finally, the consumer will be able to pay with his smartphone without any difficulty. If he does not wish to have a receipt by paper, he can receive it by SMS or email.
What are the criteria for choosing a mobile device?
The criteria are multiple. There is no better criterion than another, because each need is different. There are so many jobs that a restaurant entrepreneur will not have the same needs as a construction professional or someone who works in the web.
Among the criteria, you should choose the right communication network between 3G, Wi-Fi and Bluetooth.
Second, the cost of the device is an important criterion. For some, a device at 79 -HT (PocketSmile) will be far too expensive compared to a card reader that can be obtained for the small sum of … 19-HT.
The commission rate varies from publisher to publisher. It's up to you to choose the one that best meets your need.
In any case, there is no subscription and the installation of the device is easy to implement.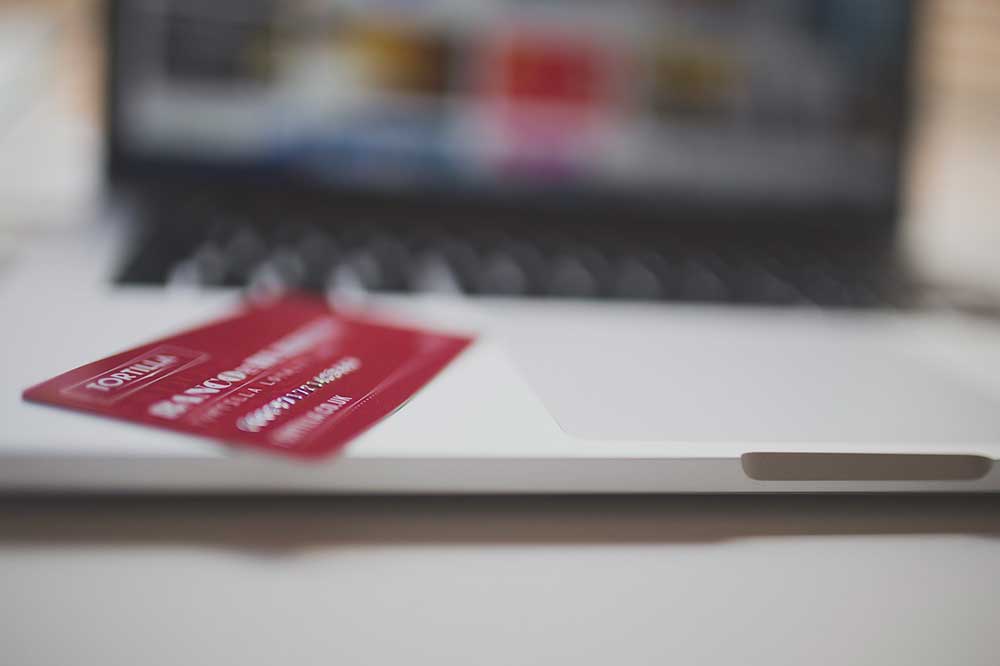 Who to choose according to my profile?
It's a complicated question.
Depending on your turnover, the choice will be On Smile and Pay or not. The commission rate at 1.74HT is only available if you achieve a minimum of 3400 euros of turnover per month. If this is not your case, you should prefer iZettle or SumUp, which are cheap and fully efficient payment terminals.
Where to buy your mobile TPE?
iZettle can be purchased directly from the official website via this link.
SumUp can be purchased on the official website, available in French, on this link.
Smile and Pay is available on the official website through this link.
In any case, creating an account is mandatory to buy the best mobile payment terminal.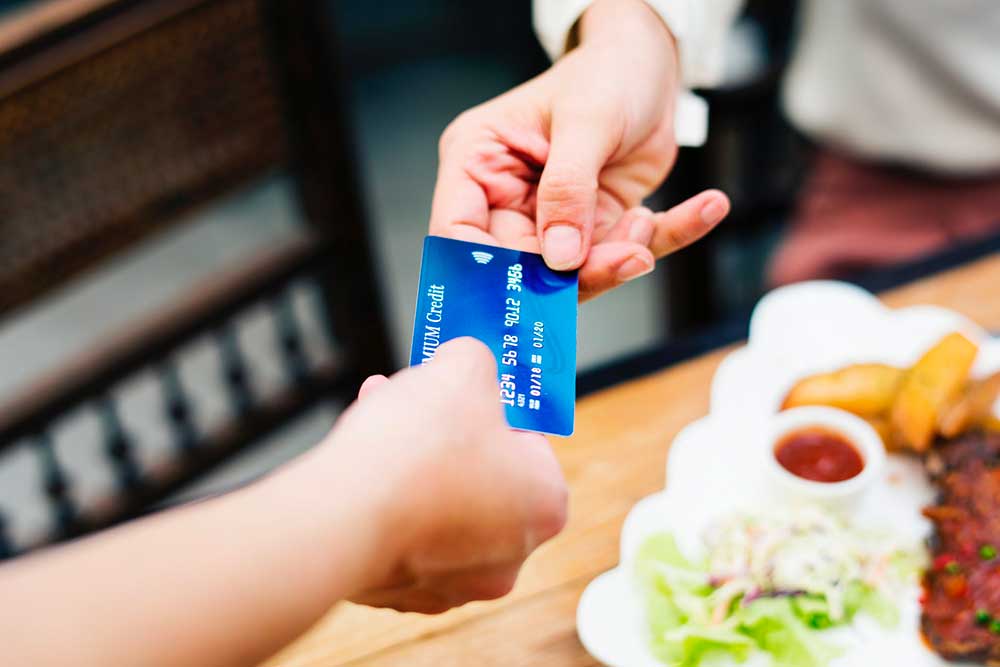 Conclusion
Choosing the best mobile payment terminal is both complicated and simple. It is simple for people who know exactly what they want. It is complicated, because no TPE will be suitable for everyone.
From our mobile payment terminal test, we quickly realized the quality of the 3 products we had in hand.
All three are recommended, although the issue of monthly turnover is essential. Depending on the move, you can go to iZettle and SumUp or Smile and Pay.
Our best mobile payment terminal can be iZettle, with its iZettle Reader 2, a efficient and efficient payment terminal. It meets all our basic criteria and will be perfect for micro-entrepreneurs.